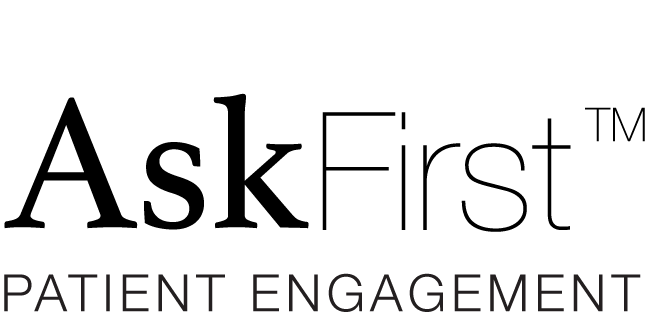 Embracing patients
AskFirst™ is our collaborative program for advocacy groups, patients, and their families who may benefit from the latest advances in gene therapy research and potential curative therapies. Guided by the voice of patients, we strive to advance therapeutics, technology, regulatory requirements, and public policy in this area.
We "Ask" how we can help patients and their families. If you have a genetic condition, are a family member of someone with a genetic condition, or are affiliated with a patient advocacy group, we welcome your voice to help AskBio erase genetic disease.
Questions? Email us at AskFirst@askbio.com.
AskFirst™ is driven by our mission to improve patients' quality of life and our desire to bring better genetic medicines to market at a lower cost.
Include the patient and family voice in the design of our clinical studies
Bring together scientists, technicians, and clinical specialists who engage patients during the therapeutic development process
Create study protocols to maximize patient outcomes to speed the delivery of novel treatments
Build sustainable relationships with advocacy organizations to maximize access to care, education, and clinical programs
Engage patient advocacy liaisons with direct access to research teams to get answers when needed
Ask Matthew
"The desire to improve the quality of life of patients who are fighting genetic diseases is all the inspiration we've ever needed to find the curative answers we know are close at hand."
Matthew Alsante
Director of Patient Advocacy
Expanded access policy
Expanded access programs are generally limited to patients with a life-threatening condition who either failed to respond to other conventional treatments, are not eligible for a clinical trial, or are ineligible for other treatments. These expanded access programs are regulated by the U.S. FDA and run as a simple study. They require some evidence to support the drug or treatment's use in patients.
Once we publish results from a controlled clinical trial that suggest the gene may provide benefit for patients with acceptable safety, AskBio will open an expanded access study for that gene therapy. At that time, we will provide detailed information about the structure of the program and how patients may apply through their physicians. The first clinical studies are still currently underway.
We are happy to answer your questions about expanded access programs.
Corporate support
AskBio supports charitable activities by patient advocacy and education organizations. We can also provide educational materials, clinical study data, and SMEs. Visit our Corporate Support page to learn more.
Read the latest issue of our newsletter, and sign up below to have it delivered directly to your inbox.