The AskBio AAV technology platform
Since our founding almost 20 years ago and with more than 40 years of pioneering AAV research, our vision has always extended beyond therapeutic development. Making genetic medicine highly accurate, safe, and effective is vital to improving patient lives, and the science for finding missing or mutated genes to correct genetic disorders has greatly evolved.

Equally important is ensuring that no matter where they live, every patient in need has cost-efficient access to genetic medicine. It is why we consider our AAV technology platform our greatest patient innovation. Its components are shaping how we scale gene therapy manufacturing and lower cost.

It is this uncompromised vision that propelled the emergence of a world-class gene therapy technology platform.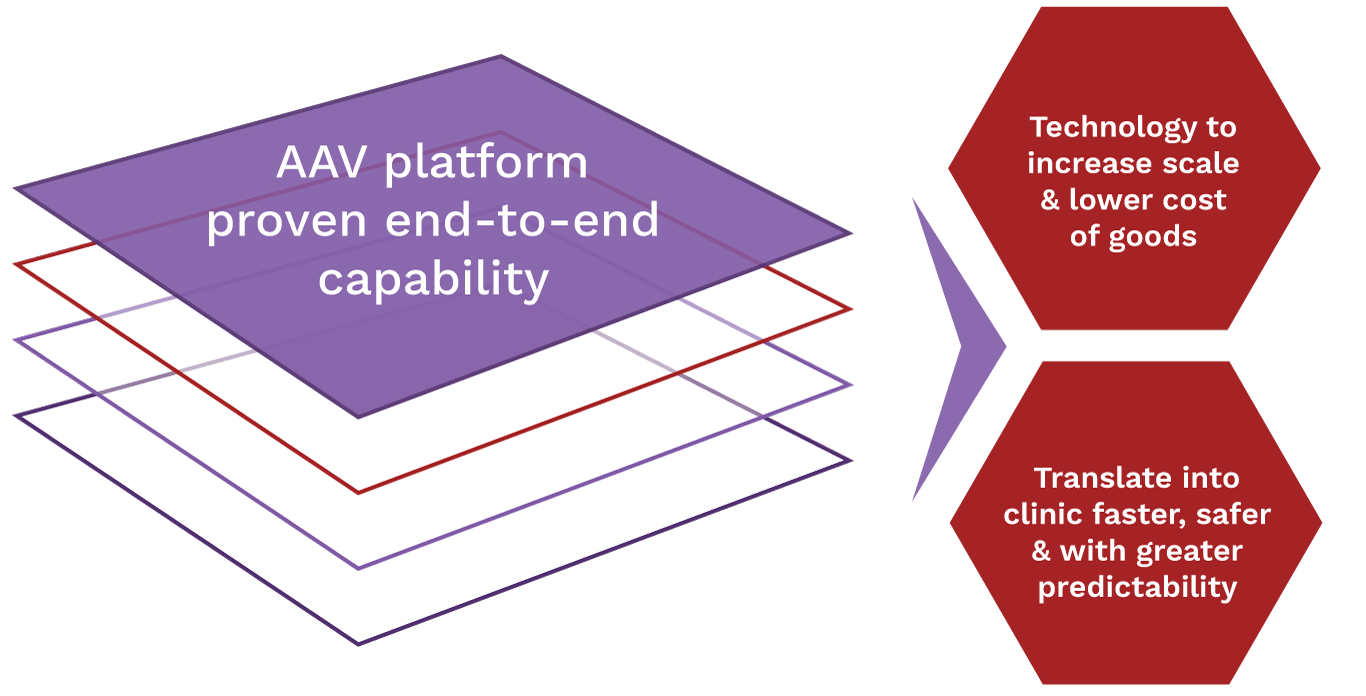 Ask Jude
"Gene therapy is changing lives. Overcoming the challenges of production, accessibility, and cost must also be a priority."
R. Jude Samulski, PhD
Chief Scientific Officer and Co-Founder
Three essential components of the AskBio AAV platform
Capsids
A vast range of chimeric constructs to match any tropism and maximize transduction.
Promoters
An expression cassette with Synpromics gene control, regulation, and inducible technology.
Production
Pro10™, a high yield suspension cell line with synthetic materials output, lowers cost.
Cracking the code: Fast and scalable production of safer DNA
AskBio and its partner Touchlight are revolutionizing DNA with a plasmid alternative that is safer for patients and lowers cost of AAV therapeutics.
Clinical and commercial GMP manufacturing
Our extensive manufacturing facilities in San Sebastian, Spain, allow for high-yield output of AAV vectors for any serotype and for the production of Doggybone DNA, a benchtop alternative to plasmid DNA.
Are you on the verge of the next great discovery?
Collaboration with researchers in leading institutions, bioscience organizations and patient advocacy programs is hard coded into our DNA.