Collaborative genetic research is our greatest scientific achievement
Transformative discovery becomes reality by sharing our collective knowledge with those who also bring pioneering, groundbreaking, and often life-changing research to the patient and medical communities. The work we do is too important not to share, collaborate on, and draw strength from.

cGMP Manufacturing
Using Pro10™ technology to manufacture AAV in a state-of-the-art facility for a flexible, scalable AAV manufacturing system.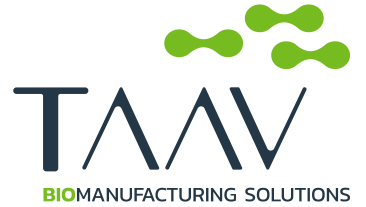 Doggybone™ DNA (dbDNA™)
As an alternative to plasmid DNA, Doggybone™ DNA* is a synthetic DNA that is potentially safer and can be produced with greater efficacy.

Patient redosing
Joint partnership to develop, manufacture, and commercialize targeted therapeutics for a human proof of concept trial to validate the potential for redosing.
*Touchlight™, proTL™, dbDNA™, doggybone™and doggyboneDNA™ are all trademarks of Touchlight Genetics Limited.

Institutional research partnerships
AskBio is proud to advance genetic medicine with the world's most respected institutional laboratories and medical programs. Our shared goal is to expand possibilities for the scientific community and gene therapy industry that will advance patient care and bring cures to those who need them most.
University of North Carolina
Duke University
University of Texas
University of Iowa
University of Florida
Ohio State University
University of Washington
University of Nantes
Inserm
Queens College
Mount Sinai Hospital
Massachusetts General Hospital
University of California – SF
Yale University
Harvard University
Are you our next great collaborator?
Harness the power of our technology, scientific expertise, and clinical process experience to bring discoveries to life.